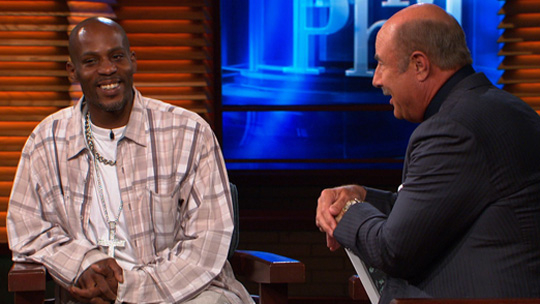 Nati Celebs landed DMX an interview on Dr. Phil.
Controversial rapper DMX opens up to Dr. Phil about his longtime battle with drug addiction, his erratic behavior and multiple headline-making arrests — so many, he admits he has lost count. How does he explain his most recent arrest for marijuana possession and a streaking incident in a hotel hallway that was caught on tape? Is he still using drugs? And, what — if anything — would he change about his past? DMX says he wants to set the record straight.
Get the full scoop here...
---